Jukin Media
Jukin Media is a young and rapidly growing entertainment company that recognized the global need for real-time, sharable, and socially relevant content. The core mission: to reward user-generated video creators by monetizing their content and taking it to a larger audience.
FINIEN was engaged by Jukin Media for a fast paced re-branding initiative. We started by dissecting a multi-layered business model in order to identify the unique solutions that the brand represented to each of its three key audiences: video creators, brands/media partners, and the viewing public. Working closely with Jukin Media's Director of Marketing, Andrew Barrett, we extracted the brand's core values: trustworthy, omni-present, and forward thinking. Each of those values are encapsulated in the iconic brand identity that tells the story of the relationship between Jukin Media and its content creators: A select few are being brought into the spotlight; those lucky ones see tremendous and immediate growth, thanks to Jukin's unique business model and strategic partnerships.
Telling this story in a unique and powerful visual manner, we brought the immediacy of viral growth up front and center. A rejuvenated brand that resonates with a diverse target audience was derived, allowing Jukin Media's young and bold culture to grow and further manifest.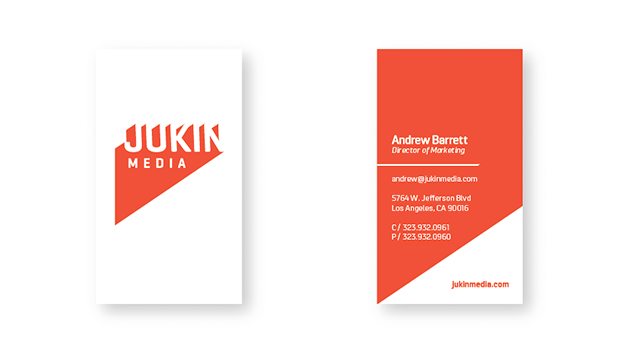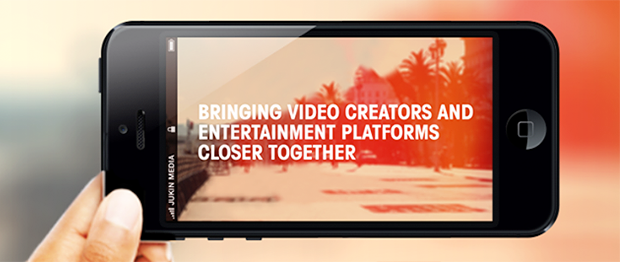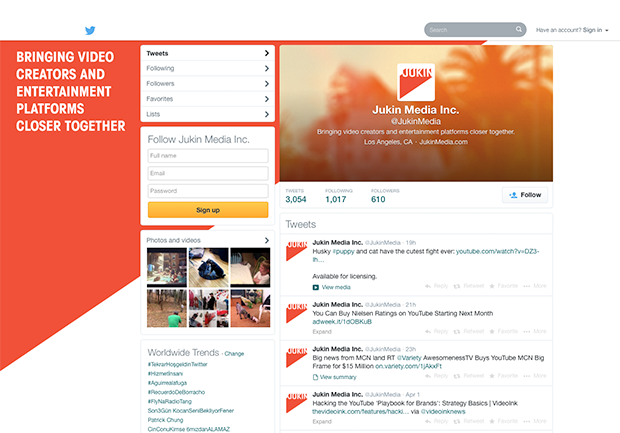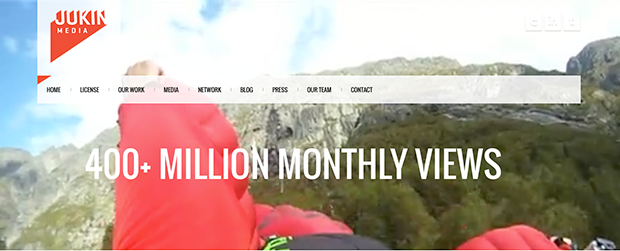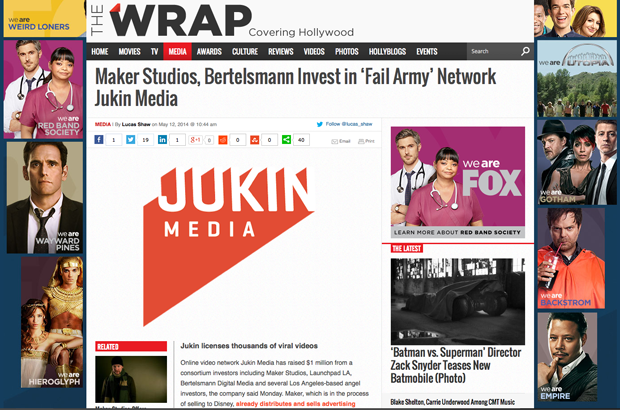 Above: The new Jukin Media Brand Atmosphere incorporates bold text, angles, and action-oriented brand imagery. The web site was adjusted by Jukin Media's team to encompass the new brand design. The identity is bold to stand out in a busy media landscape.