Onramp
Onramp was founded on the principle that data-oriented industries, such as BioTech and Genomics, need the power to harness innovative, big data technologies to efficiently unlock latent insights. This innovative new BioTech venture approached FINIEN with a desire to create a brand strategy and overarching brand identity that represented its collaborative and layered approach to developing comprehensive and integrated data insight solutions for its clients. We worked with Onramp to identify key brand values that we translated into the memorable hexagon 2D meets 3D design solution. The Onramp identity was crafted to appeal to both BioTech & IT executives as well as the leadership in forward-thinking businesses by communicating trustworthiness, innovation, and collaboration.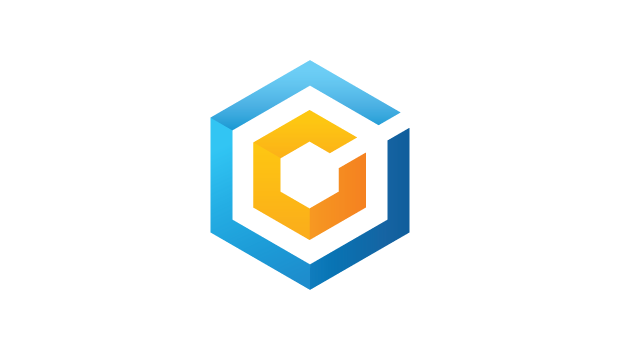 The hexagon and cube shapes in the icon represent Onramp's expertise and thought leadership across its holistic "six-levels-of-insight" approach to big data solutions, while also having subtle references to organic molecular structures. These six levels were uncovered and developed during a full day FINIEN branding workshop. The open spaces in the top right corner of the icon speak to the bridge or "onramp" that is being created to clear a path from latent data to fully visible and interpreted bioinformatic data.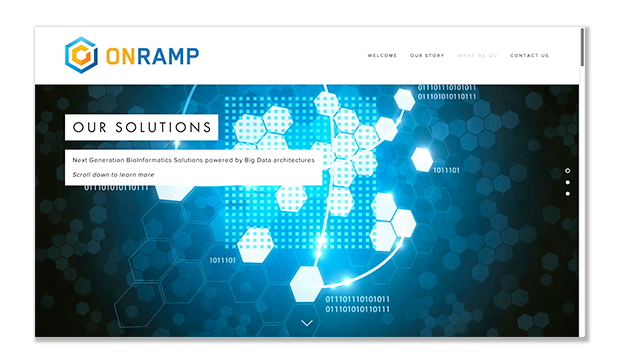 The Onramp website, developed by the Onramp team, carries on the brand philosophy and established Brand Atmosphere via its 6-level hexagon thematic.